Holiday Destinations - Taiwan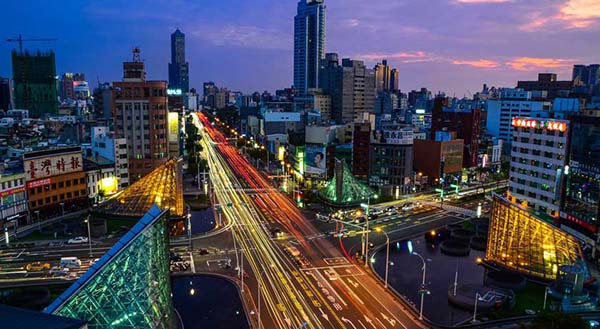 4 DAYS KAOHSIUNG CITY FREE & EASY PACKAGE
Kaohsiung City Located in the southern part of Taiwan, the city of Kaohsiung is the island's largest industrial center. Kaohsiung is generally sunny and enjoys pleasant weather year-round. Known as "Taiwan's Maritime Capital," the ...
hotel
local_see
airport_shuttle
4 DAYS TAIPEI & TARAKO GORGE PACKAGE
Taipei, the capital of Taiwan, is a modern metropolis with Japanese colonial lanes, busy shopping streets and contemporary buildings. The skyline is crowned by the 509m-tall, bamboo-shaped Taipei 101 skyscraper, with upscale shops at the base ...
hotel
local_see
airport_shuttle
3 DAYS TAIWAN FREE & EASY PACKAGE
The Republic of China (Taiwan) is situated in the West Pacific between Japan and the Philippines. Its jurisdiction extends to the archipelagoes of Penghu, Kinmen, and Matsu, as well as numerous other islets. The ...
hotel
local_see
airport_shuttle
WHY CHOOSE SOUTH TRAVEL?
Best Price Guaranteed on over 200,000 hotels and packages. Combine & Save - huge savings when you book a flight & hotel together.
Low Rates Guarantee
Instant Confirmation
High Room Availability Even Peak Season
E-mail Confirmation Directly After Booking
Happy and Satisfied Customers
Rates includes all applicable taxes
No Hidden Charges
IMPORTANT INFORMATION
Dear Valued Customer,

We would like to inform that this is the official website of the following Organizations.

South Travels DMCC (JLT, Dubai Office)
South Travels and Tourism LLC (Deira, Dubai Office)
South Travel and Tours (Islamabad Office)
Kabayan South Travel Inc. (Canada Office)
Canada Travel & Tours (PVT) LTD (Islamabad, Pakistan Office)
For other website/page, or any other form of web publishing with or without the company logo and/or contact information apart from listed above are ILLEGAL, any transaction NOT coming from our official email addresses will NOT be entertained. Inquiries, complaints and any form of communication with our clients from all our offices location should always thru our official contact details.

Thank you.
---
---