Holiday Destinations - Romania
4 DAYS BUCHAREST SPECIAL PACKAGE
Bucharest is Romania's capital and in the same time, the most populated city, industrial and commercial centre of the country. Bucharest is like a tiny piece of Paris, the architecture is marvellous and every ...
hotel
local_see
airport_shuttle
4 DAYS DISCOVER DRACULA LEGEND PACKAGE
Vlad Dracul III, also known as Vlad the Impaler, defended his beloved homeland with savage acts of barbarism. During his bloody reign, he delighted in torturing and murdering anyone who dared to trespass upon his ...
hotel
local_see
airport_shuttle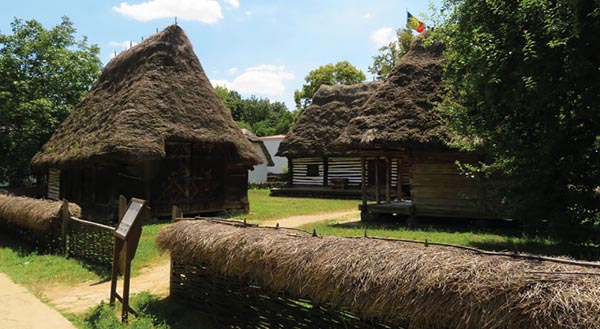 4 DAYS DRACULA STOP OVER PACKAGE
"We Draculs have a right to be proud… I am the last of my kind" – Dracula, from Bram Stoker's Dracula Tales of the supernatural had been circulating in Romanian folklore for centuries when Irish writer ...
hotel
local_see
airport_shuttle
WHY CHOOSE SOUTH TRAVEL?
Best Price Guaranteed on over 200,000 hotels and packages. Combine & Save - huge savings when you book a flight & hotel together.
Low Rates Guarantee
Instant Confirmation
High Room Availability Even Peak Season
E-mail Confirmation Directly After Booking
Happy and Satisfied Customers
Rates includes all applicable taxes
No Hidden Charges
IMPORTANT INFORMATION
Dear Valued Customer,

We would like to inform that this is the official website of the following Organizations.

South Travels DMCC (JLT, Dubai Office)
South Travels and Tourism LLC (Deira, Dubai Office)
South Travel and Tours (Islamabad Office)
Kabayan South Travel Inc. (Canada Office)
Canada Travel & Tours (PVT) LTD (Islamabad, Pakistan Office)
For other website/page, or any other form of web publishing with or without the company logo and/or contact information apart from listed above are ILLEGAL, any transaction NOT coming from our official email addresses will NOT be entertained. Inquiries, complaints and any form of communication with our clients from all our offices location should always thru our official contact details.

Thank you.
---
---