HOLIDAY DESTINATIONS - 6 DAYS - WELCOME TO ISRAEL PACKAGE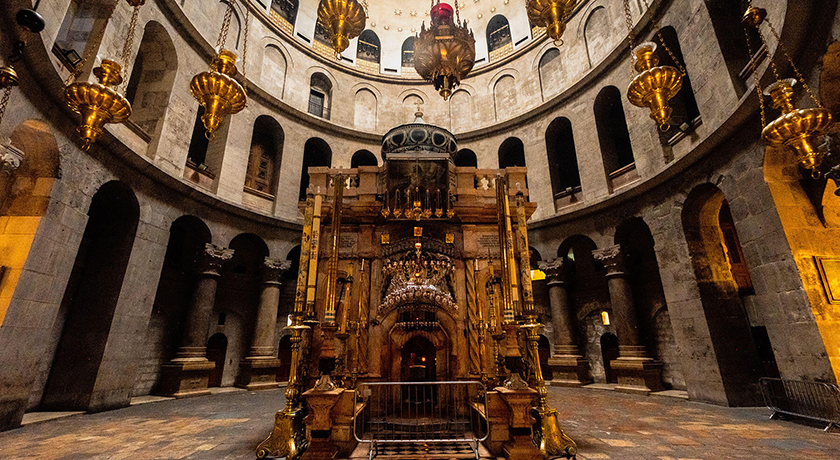 attach_money Starting Price
business_center Inclusions
hotel local_see airport_shuttle
---
Israel is the instant Fall-in love country, where all senses come to live vividly.
It is the land of ancient beliefs and modern society. believe in the unbelievable. Just celebrated the 73rd year of modern Israel, though holds over 5000 years of heritage. Every guest becomes part of the culture instantly, a fan wishes to return and be part of the adventure. You have to visit the country and enjoy the scenery at first glance, leave all social channels aside, no drone videos but your eyes.
EXPLORING ISRAEL
JERUSALEM WAS DISCOVERED FIRST APPEARING IN THE BIBLICAL TEXT IN THE BOOK OF GENESIS UNDER THE ANCIENT NAME SALEM, THE RECORDED HISTORY OF JERUSALEM GOES BACK THOUSANDS OF YEARS. SERVING AS THE FOCAL POINT OF THE THREE MONOTHEISTIC FAITHS, JEWS, CHRISTIANS, AND MUSLIMS WORLDWIDE VIEW THIS CITY WITH DEEP AFFECTION AND DEVOTION.
ISRAEL'S LARGEST METROPOLIS AND ITS FINANCIAL, CULTURAL, AND SOCIAL HUB, TEL AVIV IS SITUATED ON THE BEAUTIFUL WHITE SANDY COASTLINE OF THE MEDITERRANEAN SEA. ITS NAME, TEL AVIV, ACTUALLY MEANS "SPRING HILL" IN THE HEBREW LANGUAGE, AND IT IS TAKEN FROM THE TITLE OF THEODOR HERZL'S VISIONARY BOOK IN WHICH HE DESCRIBED THE RETURN OF THE JEWISH PEOPLE TO THEIR NATIONAL ANCESTRAL HOMELAND LONG BEFORE IT HAPPENED.
RESTING QUIETLY AT THE VERY BOTTOM OF THE SYRIAN-AFRICAN RIFT VALLEY, THE LONGEST TECTONIC DIVIDE STRETCHING FROM TURKEY TO CENTRAL AFRICA, THE DEAD SEA IS THE LOWEST POINT ON EARTH AT ABOUT 1,400 FEET BELOW SEA LEVEL. RICH IN MINERALS AND MOSTLY LIFELESS BECAUSE OF THE INTENSITY OF THE MINERAL CONTENT, THE DEAD SEA ATTRACTS VISITORS FROM ALL OVER THE WORLD TO ITS FAMOUS RESORT HOTELS, SPAS, WARM SPRINGS, AND NATURE TRAILS.
LOVED AND ADORED BY MILLIONS OF PILGRIMS AND VISITORS EACH YEAR, THE GALILEE REGION IS CONSIDERED BY MANY AS ONE OF THE MOST BEAUTIFUL LOCATIONS IN ISRAEL. THE ROLLING MOUNTAINS OF LOWER AND UPPER GALILEE, RICH WITH VEGETATION, WATER SOURCES, FERTILE VALLEYS, AND RURAL VILLAGES, DROP SHARPLY DOWN INTO THE KINERET LAKE, THE SEA OF GALILEE, WHICH IS AFFECTIONATELY CONSIDERED THE "FIFTH GOSPEL" BY CHRISTIAN SCHOLARS WORLDWIDE DUE TO ITS CENTRALITY IN THE NEW TESTAMENT ACCOUNTS OF JESUS OF NAZARETH.
RESTING AT THE NORTHERN TIP OF THE RED SEA, EILAT IS ISRAEL'S SOUTHERNMOST CITY AND GATEWAY TO MARINE COMMERCIAL ACTIVITIES TOWARD THE SOUTH AND INDIAN OCEANS. EILAT IS A BUSTLING AND POPULAR RESORT CITY, AND ITS LOCATION ON THE GULF OF EILAT (ALSO REFERRED TO AS THE GULF OF AQABA), PLACES IT AT THE JUNCTION OF FOUR INTERNATIONAL BORDERS JOINING ISRAEL, JORDAN, EGYPT AND SAUDI ARABIA.
---
The prices are not valid during peak seasons and Jewish holidays.
This is a general land offer, Program sequence, and tours subjected to flight schedule.
---
Prices include the following services:
Airport/assistance and transfers back and forth from Ben Gurion Airport.
Accommodation at the designated hotels or similar level.
5 nights of accommodation on B/B.
2 tour days including an experienced English-speaking guide – Seat on the coach.
Air-conditioned deluxe vehicle. (minibus, midi, or bus according to the size of the group).
Entrance fees as per itinerary.
Prices do not include the following services:
Personal extra
Insurance. (Theft, loss and personal damage, and medical attention)
Tips for guide and driver
International or domestic flights.
Entrances, tickets, or meals are not mentioned in the itinerary.
Any other extras not mentioned in paragraph "price includes".
---
Day 1
Arrive at Tel Aviv AP,

Drive to your hotel in Tel Aviv.

Overnight stay

Tal By The Beach or similar BB

Day 2
Free day at leisure:
After breakfast will start the day Walk through Tel Aviv's UNESCO World Heritage Site, the White City, including the well-known Rothschild Boulevard and surrounding streets admiring the details and historical past of the buildings which are world-renowned, and discover how their roots influenced the architecture and culture of the city to this day, including the Bauhaus, international, and eclectic buildings which are so iconic here.
Explore the colorful and vibrant Shuk HaCarmel (market), Tel Aviv's main marketplace, and discover the many international flavors and ingredients.
Overnight in Tel Aviv.
Tal By The Beach or similar BB

Day 3
Drive north through the Arava Desert.
Visit the UNESCO world heritage site of Massada.
Masada is a dramatically located site of great natural beauty overlooking the Dead Sea, a rugged natural fortress.
Learn about the very special story of Massada.
Enjoy the swim at the healing waters of the Dead Sea, back to our hotel in Tel Aviv.
Overnight in Tel Aviv.
Tal By The Beach or similar BB

Day 4
After breakfast at the hotel, we'll drive to Jerusalem to visit the Mount of Olives- the place where Jesus Christ spent his last hours, and the place where He made his way into Jerusalem, riding the back of the donkey- a way that we will do too by Palm Sunday path to Garden of Gethsemane- the place where Jesus prayed in his last hours.
We'll visit Caiaphas's House (chief priest in Jesus' time) Mount Zion – Upper Room (last supper), Jewish and Christian Quarters, Western Wall- the only remain from the Temple, and the Jewish holiest place.
Overnight in Jerusalem.
Lady Stern JLM or similar BB

Day 5
Free day in Jerusalem or East Galilee Optional tour:
After breakfast, drive alongside the Mediterranean Coast to Caesarea, which was the seat of the Roman governor when the Romans ruled the land.
Today we can see the Aqueduct and Amphitheater,
Proceed to Haifa, view the Bahai Gardens over Haifa Port, and drive to Acre to visit the Turkish Hammam (Bath) and crusader museum.
Overnight in Tel Aviv
Lady Stern JLM or similar BB

Day 6
Last day in Israel, spent in Jerusalem.
Drive to Tel Aviv Airport to catch your flight home.
---
VISA INFORMATION NOT FOUND!
Please include visa information in your inquiry.
For major countries please visit our Visa Assitance Page.
Prices are subject to change without prior notice.
---
Singe Room starts at AED 6150 per person

2 persons traveling together start at AED 4100 per person
3 persons traveling together start at AED 3700 per person
4 persons traveling together start at AED 3500 per person
5 persons traveling together start at AED 3400 per person
6-8 persons traveling together start at AED 3300 per person
9 persons traveling together start at AED 3200 per person
---
WHY CHOOSE SOUTH TRAVEL?
Best Price Guaranteed on over 200,000 hotels and packages. Combine & Save - huge savings when you book a flight & hotel together.
Low Rates Guarantee
Instant Confirmation
High Room Availability Even Peak Season
E-mail Confirmation Directly After Booking
Happy and Satisfied Customers
Rates includes all applicable taxes
No Hidden Charges
IMPORTANT INFORMATION
Dear Valued Customer,

We would like to inform that this is the official website of the following Organizations.

South Travels DMCC (JLT, Dubai Office)
South Travels and Tourism LLC (Deira, Dubai Office)
South Travel and Tours (Islamabad Office)
Kabayan South Travel Inc. (Canada Office)
Canada Travel & Tours (PVT) LTD (Islamabad, Pakistan Office)
For other website/page, or any other form of web publishing with or without the company logo and/or contact information apart from listed above are ILLEGAL, any transaction NOT coming from our official email addresses will NOT be entertained. Inquiries, complaints and any form of communication with our clients from all our offices location should always thru our official contact details.

Thank you.
---
---